Raiesa Ali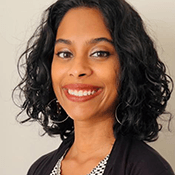 Raiesa Ali joined the Cause Effective team in 2020. In her position as Program Associate, she is responsible for the logistical management of Cause Effective's programs and workshops and supports the organization's general evaluation strategy. Raiesa works to assure the consistency of Cause Effective's program processes and assists in the areas of consulting support, marketing administration, and materials development.   
Previously, Raiesa consulted with the United Nations, Office of the High Commissioner for Human Rights, served as a Disaster Training Intern with the American Red Cross – Greater New York Chapter, and provided research for global organizations such as the Inter-agency Network for Education in Emergencies. As a child of Guyanese immigrants and a previous first-generation student, Raiesa is dedicated to serving causes that promote equity, empowerment, and access for individuals and communities that are routinely marginalized.
Raiesa grew up in South Florida and earned her Bachelor's degree in International Relations from Florida International University. She holds a Master's degree from Columbia University in International Affairs with a concentration in Human Rights and Humanitarian Policy. Most recently, she completed a Diversity, Equity, and Inclusivity Certificate Program through the University of Wisconsin-Green Bay.