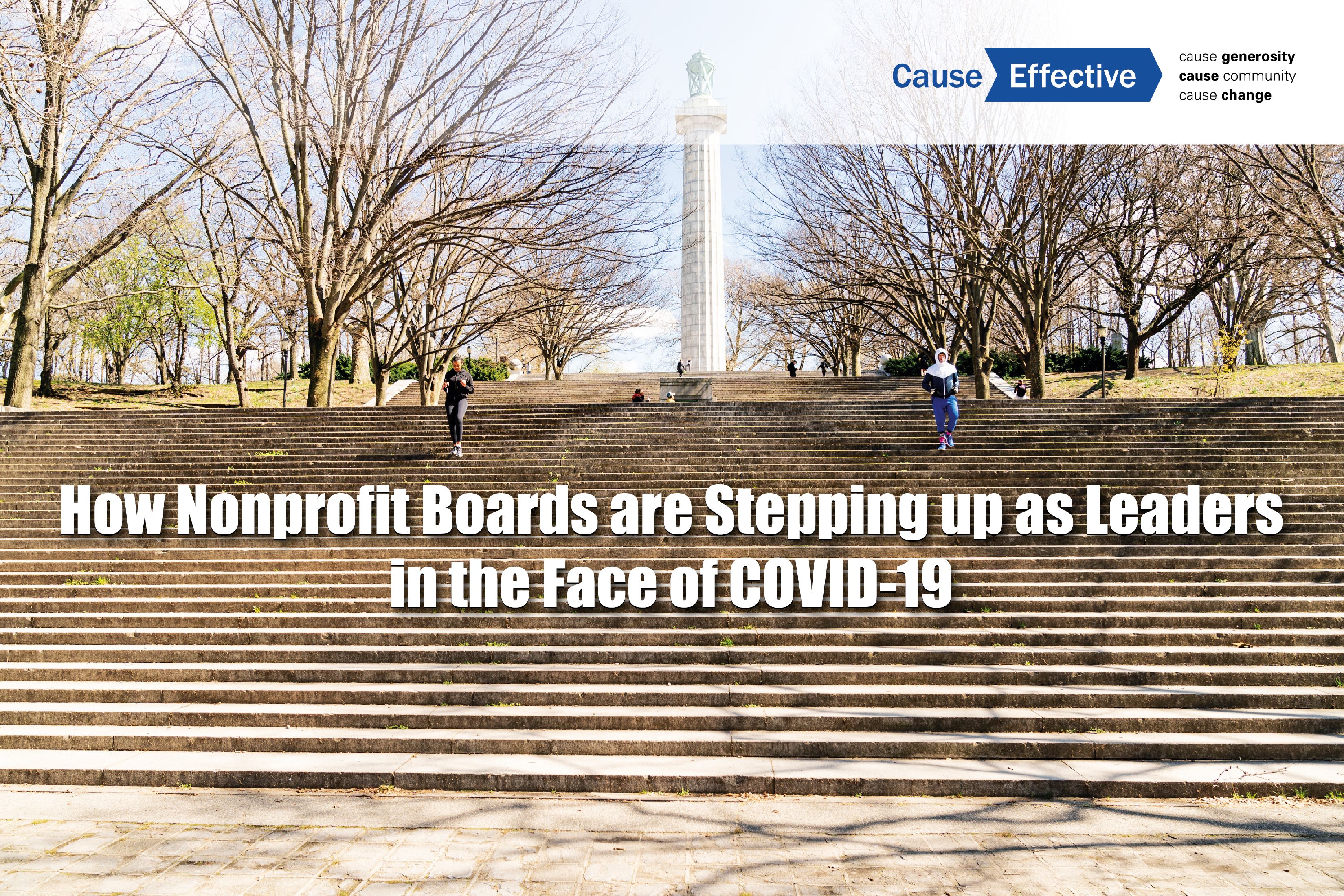 As the world continues to deal with the devastating impact of COVID-19, the leaders of many nonprofit organizations are making tough decisions that threaten the very core of their organization and whether it will be even in existence. There are many executive directors and boards of directors having to cut back programs and services, lay off staff and cutting salaries.
Executive directors in particular are trying to maintain staff morale under circumstances that are fighting them at every turn. The pandemic has magnified the need for the board of directors to truly be an active partner with executive directors. After all, the executive director is human and needs a supportive team in their corner – reminding them to breathe and so much more.
Quite often under normal circumstances there are a handful of board members who are more deeply involved with an organization and others members of the board who are not as clear on their role. These board members don't always see how they are needed other than for fundraising purposes. But the pandemic has urgently shifted boards of directors across the Tri-State area to step up in a variety of ways to meet this moment in our history.
Cause Effective has worked with hundreds of boards and we have partnered with many during times of crisis. These are just some of the action steps that a board of directors can take during this challenging time.
Board members can create a Task Force to ensure the organization has the best information to make painful decisions. The Task Force can address issues like finance, human resources, talking to lawyers and exploring opportunities like federal funding.
Board members can conduct research and participate in webinars to gather information that can assist in their decision-making.
Board members can act as a liaison with the broader community acting as a sounding board to see how key decisions will land with stakeholders.
Board members can help with leveraging fundraising opportunities whether that's a matching gift campaign, mini-capital campaign, or increasing their own personal contribution.
COVID-19 has also forced organizations to think about how can they become stronger and better prepared for any unforeseen crisis in the future. Some key strategies for board of directors to strengthen an organization's infrastructure, visibility and financial support can include:
Ensure a mixture of professional skills and resources on the board of directors to bring different points of view and expertise to the table.
Build a solid foundation between the board chair and executive director, as well as with the executive committee of the board.
Strengthen their voice as ambassadors of the organization to current stakeholders and potential donors and funders.
Develop a strong understanding of the financial model of the organization and the financial underpinning of what are the vulnerabilities, strengths and opportunities so the board knows how to navigate when a crisis hits.
Develop a culture of philanthropy that is advocated throughout the board of directors in partnership with the executive director and development staff.
Hold each other accountable as leaders on the board of directors around governance and fundraising.
These are just some of the strategies that can help to build a high performing board of directors. Cause Effective has seen how many nonprofit boards are stepping up as leaders to ensure the sustainability of critical programs and services. During these uncertain times, Cause Effective will partner with nonprofit boards to provide coaching and consultancy services to enable organizations that are facing challenges to push through this pandemic and sustain the nonprofits that the Tri-State area needs.