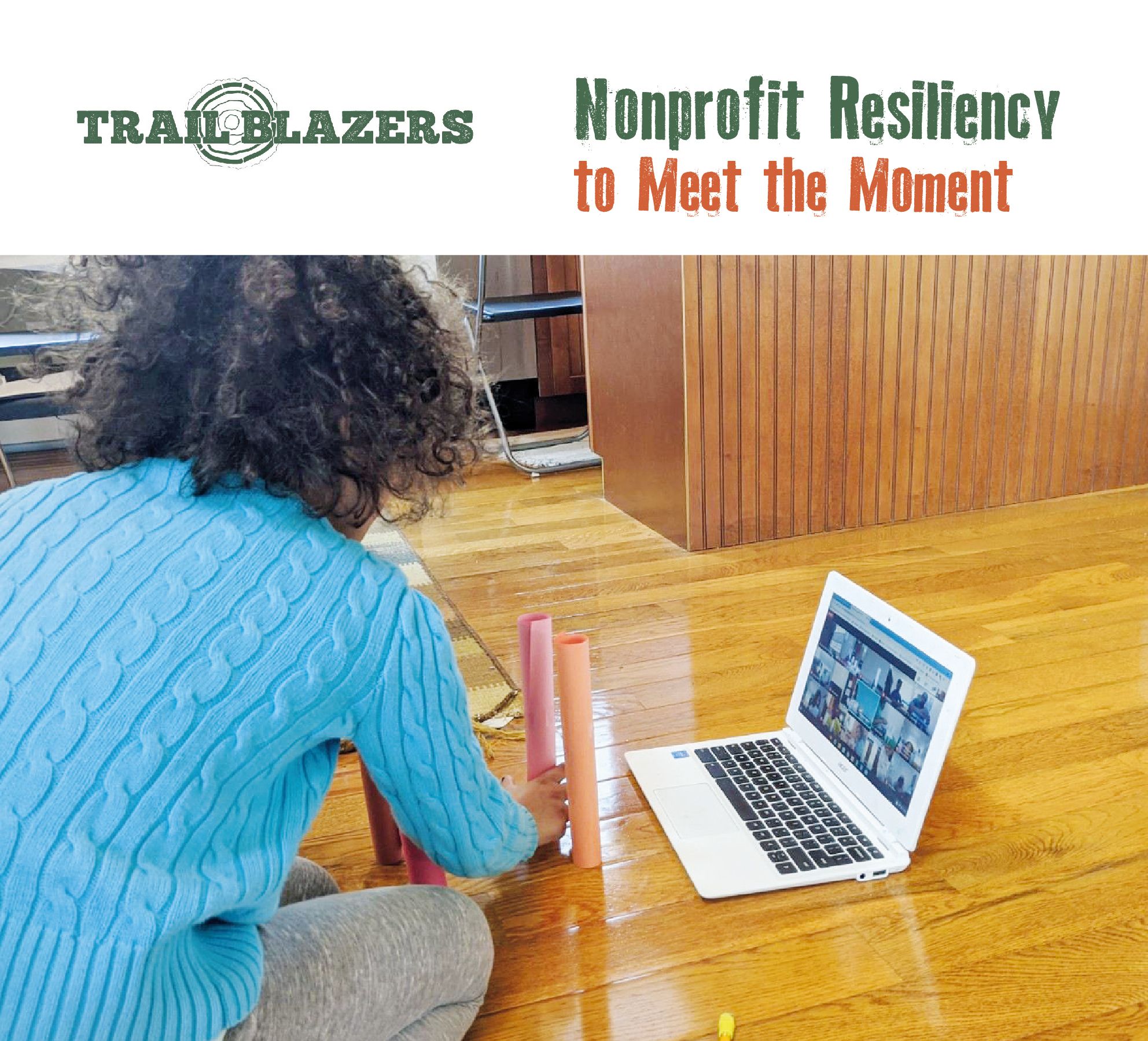 Through the Cause Effective Fellows Program: Advancing Leaders of Color in Fundraising, Cause Effective has worked closely with development directors of color who represent some of the leading organizations in the Tri-State area. One of those nonprofits is Trail Blazers, an award-winning nonprofit that since 1887 has provided outdoor experiential education and adventure programming to thousands of young people in New York and New Jersey.
Since the pandemic hit, like so many organizations that provide direct services, Trail Blazers had to quickly pivot and deliver online after school services to youth enrolled in their program. What made this decision particularly challenging unique is that Trail Blazers has always emphasized youth unplugging from technology and connecting to each other through outdoor collaborative experiences. The organization had never used any electronics when working with youth in their program.
Today, Cause Effective lifts up Trail Blazers as a great example of nonprofit resiliency! The executive leadership and board of directors met early on when they knew COVID-19 was becoming a real threat to the residents of New York City, New Jersey and to their program services. The Board of Directors and Executive Director convened a special Task Force that meets on a weekly basis to ensure the sustainability of the programs and staff. Furthermore, the full Board of Directors convenes every other week.
Since the Task Force was formed in early March, the board has stepped up as true partners to the Executive Director. Board members have taken on key tasks to obtain sound information in their decision-making that range from funding, to legal advice, to real estate negotiations. The ability for the Executive Director and Director of Development to work closely with the board in this capacity has been essential – and particularly crucial given that Trail Blazers had to cancel two major fundraising events scheduled for the spring as well as reimagine programs as a result of COVID-19. As a team, they are now working strategically on programs, operations, messaging, and the best timing to roll out future fundraising activities in the wake of the pandemic.
As Trail Blazers continues to navigate this challenging time for the organization, they are taking note of lessons learned and how to be a stronger organization in the future. Once an organization that could not ever have imagined using Zoom to engage with youth, Trail Blazers is now exploring many new options. Feeling energized more than ever, Trail Blazers intends is embracing this opportunity and preparing to come out on the other side of the pandemic in a fresh new way for young people.