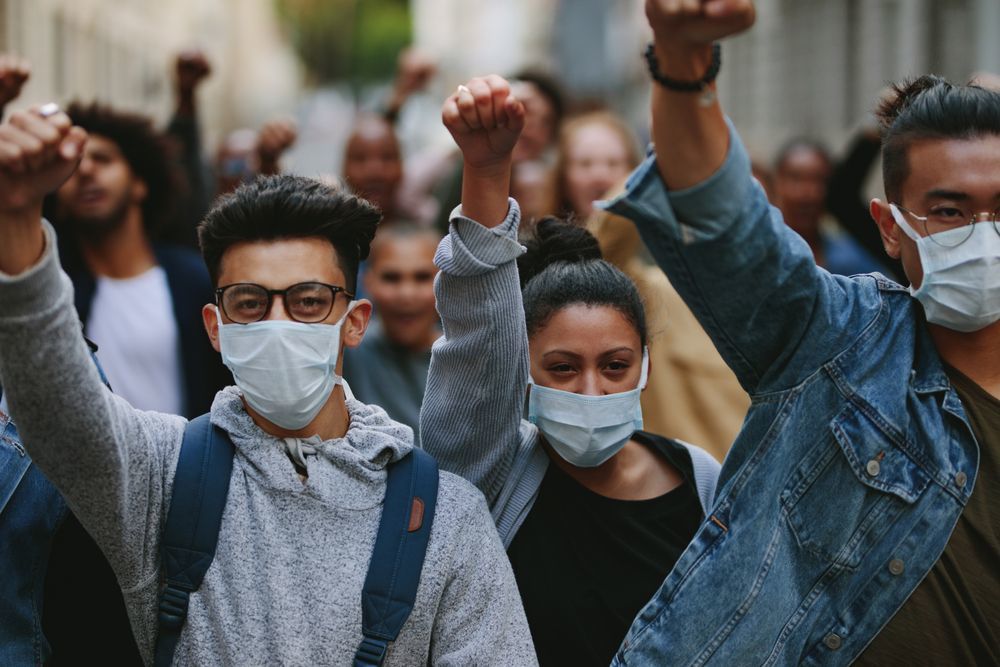 As we approach Dr. Martin Luther King Holiday weekend, we are living at a time when our country just experienced a domestic terrorist attack on democracy. The images from the mob riot at the Capitol are horrifying and we are saddened by the volatile state of this country as Joe Biden and Kamala Harris prepare to take office.
We are grateful to be part of a community that shares our values and vision for social justice and equity. And we recognize that our work in 2020 would not have been possible without the many nonprofit professionals, donors, colleagues and funders who partnered with Cause Effective to ensure we had the resources to be there during the most traumatic and challenging time in our country's history.
Stepping Up to Meet the Moment
In 2020, our team was able to pivot virtually to provide guidance and support in Fundraising Under COVID webinars to hundreds of professionals, along with assistance in board governance and coaching.
We worked with organizations to help them strengthen their case for support and address systemic racism and calls for justice in the wake of the murder of George Floyd and other Black people at the hands of the police and white supremacists.
As an organization, we came together during the summer to re-examine how we can take greater accountability to address the inequalities and injustices that Black people experience, and formed a Racial Justice Equity committee consisting of Cause Effective board members and staff. Through our work together we created a new Cause Effective vision and mission statement to deepen our commitment to racial justice reform:
Vision
Cause Effective envisions a future in which nonprofits thrive with empowered leadership and abundant funding to achieve an equitable world.
Mission
Cause Effective transforms nonprofits by partnering with mission-driven leaders to achieve social change. We work with leadership to develop, employ, and expand effective fundraising, governance and organizational strategies to advance equity and justice.
Cause Effective's new vision and mission grounds us in our purpose. We intend to double down on our work as advisors, in partnership with nonprofit leaders, to use our skills and abilities to help drive social justice and equity.
Cause Effective Moves to Virtual
Our ability to be there for nonprofit professionals is even stronger because we made the decision to close our New York City office and provide programs and consulting services virtually for the foreseeable future. This change has enabled Cause Effective to expand our reach and impact. During this time of COVID, we've been able to meet the needs of more nonprofit organizations – connecting with people in other areas of the country. Like so many nonprofits, we embraced the virtual space and quickly recognized the opportunities it presented to strengthen the services we provide to the sector.
We know that challenging times are ahead. But we are stronger than ever. Cause Effective is committed and ready to continue to be a growth partner for nonprofits.
We hope that 2021 will bring healing and peace in our country.
Thank you again for your support of Cause Effective.