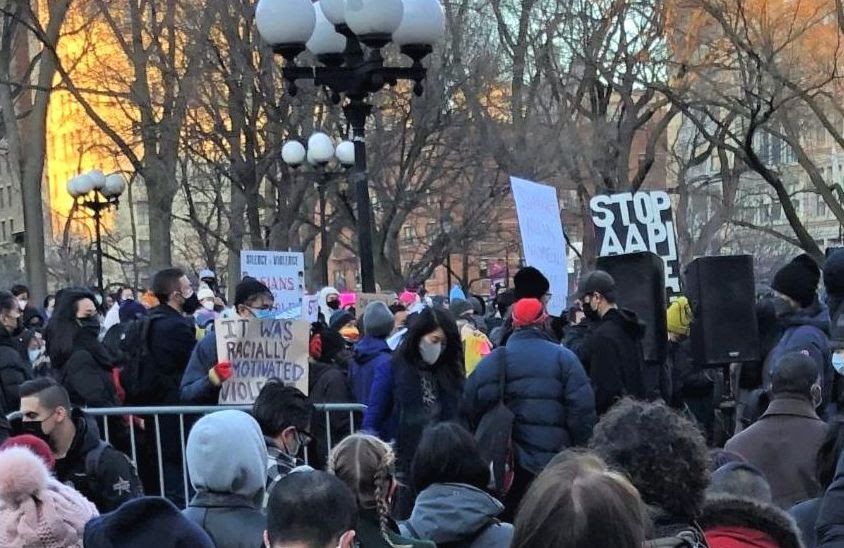 Despair. Anger. Grief. Fear.
For the past year, the world has heard the myth that Asians are to blame for the COVID pandemic. And for many months, the former President made racist remarks that recklessly fueled a dangerous xenophobic rage. The current spate of anti-Asian violence that people have experienced in different parts of this country is an inevitable result of that scapegoating.
America has a long, sordid history of anti-Asian "othering" that can be traced from the lived experiences of Chinese workers in the 1860s building the transcontinental railroad, to the wartime Japanese internment camps built for citizens in the 1940s. This country has long continued its pattern of using, and abusing, members of our Asian community.
Cause Effective decries the recent anti-Asian hostility, within a centuries-old context. With anger and despair, we recognize, and call out against, the white supremacy and privilege that allow – in fact encourage – individuals to express their anger by taking up arms against an entire people.
It's always "someone else's" fault.
When White people are encouraged to think of themselves as victims of circumstances beyond their control, and to blame "others" for those conditions, violence results.
And that carnage, while directed at one group, harms us all.
When one person is targeted because of their identity, we are all threatened. When dozens, or thousands, of Asian-Americans are attacked over the course of a year, who we are as a people, a country, is diminished.
We mourn the lives of Daoyou Feng, Hyun Jung Grant, Suncha Kim, Paul Andre Michels, Soon Chung Park, Xiaojie Tan, Delaina Ashley Yaun and Yong Ae Yue, murdered in Georgia. We bear witness to their lives. We grieve for their loss, and advocate for policies and practices that enforce Asian-Americans' right to live each day free of fear.
But we also understand, as NYC Public Advocate Jumaane Williams expressed at a vigil Friday night, that these incidents are not isolated occurrences. Rather, they are "the inevitable conclusion to White supremacy and racism matched by this country's demonic obsession with guns."
Cause Effective pledges to double down on our commitment to support the most vulnerable among us, and to do everything we can, with the resources we have, to change the tide of this inevitability. To our Asian-American friends and allies, we affirm: We see you, we hear you, we are here for you.