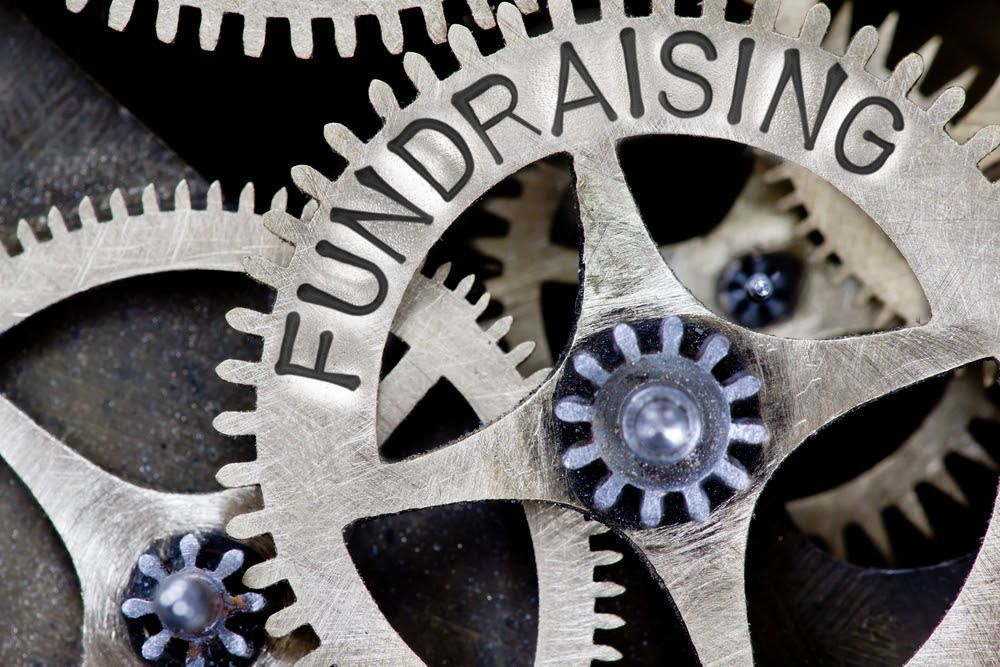 Around the country this is the time of year when nonprofit organizations send fundraising appeals to their donors – current, lapsed, and prospects – asking for financial support for their mission and work. For some organizations this is a stressful period of the year. The pressure of bringing money in the door, particularly during a time when millions of people are still living through the continued negative impact of COVID…people are experiencing an increasing rise in prices to cover some of the most basic household necessities…organizations, institutions and businesses are navigating tricky personnel and financial challenges – the reality is, we are still living with so many unknowns. 

Nonprofits can't compare this year's end of year fundraising effort to 2020, and certainly not to 2019. To meet fundraising goals, it requires a renewed commitment to fundraising that brings staff, board, and stakeholders together with the understanding that the world has been transformed, and nonprofits must embrace the power of fundraising to create lasting social change. 

This means that end-of-year fundraising requires all hands-on deck – a collaborative team effort that equips key staff, board, and stakeholders with the toolkit they need to conduct fundraising outreach to support the end-of-year appeal and #GivingTuesday. The fundraising team's most important role in this effort is outreach: identifying people to contact for financial support and using their social media platforms to engage. 

But galvanizing the team to step up and fundraise is challenging for many organizations. Quite often, fundraising falls on the shoulders of one or two people. Creating a culture of fundraising within the organization can fall short.

How does fundraising become a team effort within organizations? The shift to embracing fundraising as a team sport starts with the leadership of the organization. It begins with the Executive Director, who serves as the lead fundraising ambassador and cheerleader, and who works in partnership with the Director of Development and with key members of the Board of Directors. 

The Executive Director must see fundraising not as an odious chore, but as a powerful tool to meet the organization's mission. This means supporting the Director of Development, but also encouraging people throughout the organization to see themselves as ambassadors, cultivators, and solicitors. An organization's year-end fundraising campaign and #GivingTuesday provides the opportunity for everyone to get involved. Staff and Board Members have networks. Every gift counts. 

The Executive Director must support the Director of Development's end-of-year fundraising strategy by ensuring there is time for planning, execution and follow up to potential donors. Key staff and Board should help to identify people to contact, write notes, post on social media platforms, and conduct follow-up via email and phone. It's a time of year that brings the staff and Board together around a common goal, which is to tell the story of why the organization's work matters and the need for continued financial support.
At Cause Effective we aim to shift the fundraising paradigm within organizations that seek to empower key staff to become enthusiastic fundraisers. The Cause Effective Rising Leaders Program offers nonprofit professionals situated outside of Development an opportunity to hone their fundraising skills, thus enhancing their leadership potential and their organization's reach. We are committed to supporting a pipeline of nonprofit leaders in the field who recognize that fundraising is essential to sustaining and growing organizations. 

Cause Effective partners with nonprofit leaders beyond the Development staff, as we work collaboratively with board members, executive directors and professionals in other departments to realize their fundraising potential. There is an important role that people at all levels within an organization can play towards building visibility, engaging people, and helping to bring in financial support. 

The nonprofit industry helps to make the world better. We are proud to be a nonprofit growth partner for organizations that see the power of "we" in fundraising to achieve their missions. 

Be sure to check out our site this year for Giving Tuesday – Nov 30th. All funds raised will go directly to Cause Effective's Pro Bono Opportunity Fund to help smaller nonprofits access the support and help they need to make them more effective and powerful leaders.