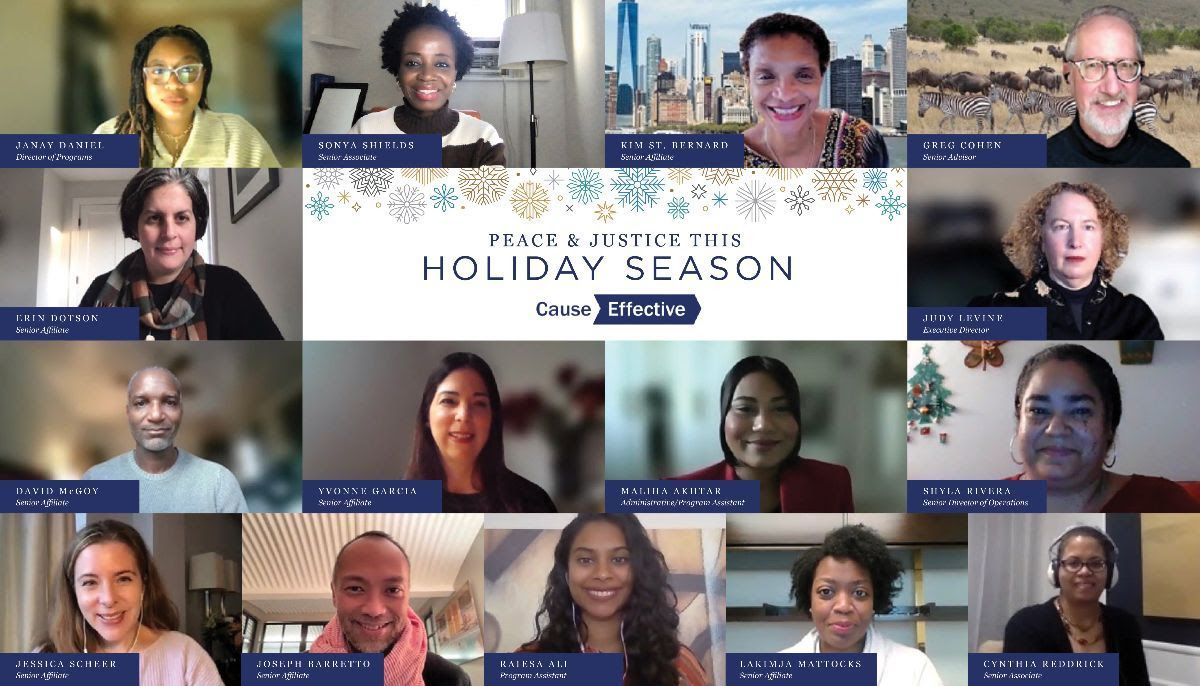 Imagine the last year and a half – with all we've experienced living through this unprecedented pandemic.  
Now imagine every time you saw or heard about a nonprofit organization in action -- providing emergency shelters, handing out groceries, pivoting to virtual learning, advocating for immigrant rights, and mental health care.   
Can you imagine this period in time without the lifesaving and life-transforming services that these nonprofits provide every day to people throughout the world?   
The nonprofit sector is, indeed, the epitome of care. 
Yet while overall giving was up, charitable giving actually declined for smaller nonprofits in 2020.  Larger groups with greater visibility fared much better – but smaller groups, struggling to reach the masses in a virtual age, have been left in the cold.  And for these nonprofits led by professionals of color, the statistics are always worse. 
For 40 years, Cause Effective has been these organizations' most trusted partner, helping to build stronger leaders and more resilient nonprofits.  As a result, nonprofits work more strategically, and with more resources to fuel their growth. 
This means a safer, healthier, more progressive society for us all. 
In the past year, Cause Effective has ramped up our work in the communities that need us most. We've tripled our programming to support nonprofit leaders of color in becoming fundraising powerhouses, so that organizations (particularly those committed to lifting up communities of color) have the skills and resources they need to further their powerful causes.  
We invite you to join with us in celebrating the marvel that is the nonprofit sector – truly a bulwark between chaos and care.   
And we hope you are all taking time off this December. 

From our family to yours, with love. 

Judy Levine 
Executive Director 
Cause Effective