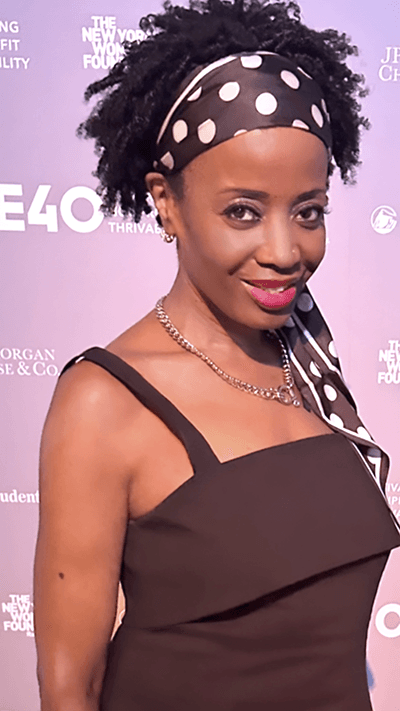 Chapter Leadership Brief 7.14.23, Association of Fundraising Professionals
by Sonya Shields, Executive Director and President, Cause Effective
On July 1, I became Cause Effective's fourth Executive Director and President. A forty-year-old leading nonprofit capacity builder that has partnered with over 7,000 organizations to fuel social justice and human rights. I am the organization's first leader of color, following Judy Levine, who held the position for sixteen years. Being a Black queer woman, to take the helm brings me tremendous pride. I'm especially energized to lead Cause Effective into this next chapter during a time of continued racial unrest in this country. I am fully embracing this position as an opportunity to center diversity, equity, and inclusion practices within every area of our work in partnership with the staff, Board, and stakeholders.
The past few years have been a time of transition within nonprofit organizations due to the turnover in leadership and resignations at every level. In the wake of the COVID pandemic, we saw a movement to hire BIPOC CEOs and Executive Directors who followed White leadership, and then we witnessed many of the same BIPOC leaders leave those positions within a short period. I believe the core reason why BIPOC leaders did not work out is because of White Supremacy culture. While many organizations were committed to hiring a leader of color, they weren't prepared to make some fundamental changes in how they operate. When a Black or Brown leader joins an organization and begins to push against those White Supremacy characteristics, it creates tension for those on the Board and within the organization who are not working from a place of trust and collaboration. Working in collaboration with Black and Brown leaders means embracing their full identity. It's welcoming their lived experiences, standpoint, vision, creativity, and their voice. It requires a Board that empowers the BIPOC leader to lead, and the Board creates space to examine their own views on what equity and inclusion means and takes steps to put it into practice. It's actively working to remain conscious of the challenges a BIPOC leader will face and having a staff and Board that is partnering in their success.
I have worked for thirty years as a nonprofit executive and fully recognized that my multiple identities are an asset in the nonprofit sector. But within several organizations, I experienced bias, microaggressions, and blatant racism. I have been treated unfairly. Left traumatizing work situations. We all know discrimination takes place within organizations, and it's no longer enough to know it. The nonprofit sector must move beyond the intellectual into the application, which is taking the much-needed step to get comfortable with sometimes being uncomfortable. Movement towards social justice and equity is through allyship and action. It's examining governance, the culture of the organization, and dismantling management practices, systems and processes that are not inclusive and equitable. It's embracing BIPOC people in leadership positions as partners in change management that centers DEI, so the nonprofit sector can strengthen their movements and build lasting social change.
Today, I talked to the Cause Effective team as the new leader for the first time. We all recognized the significance of the moment, and what we can co-create together. Prior to that meeting, I was at Robin Hood Foundation talking to one of their peer groups about the path to centering DEI in fundraising strategies. My entire day, like most days, was showing up with multiple identities, being as authentic as I can possibly be in every moment and working on DEI. It's a daily practice in my life. It's not something that I get around to doing, and it's more than my work at Cause Effective. It's part of my life's work because I think about racism and oppression in this country, the state of poverty, hate crimes, attacks against immigrants and the LGBTQ community, the threat to reproductive rights, voter suppression, and the Supreme Court decision on affirmative action, and so much more.
I will always honor my multiple identities and work toward our collective liberation.
Sonya Shields is the Executive Director and President of Cause Effective and a Board Member with the Association of Fundraising Professionals.