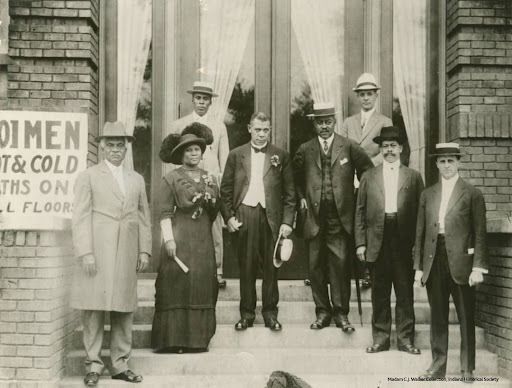 Year-end fundraising is almost upon us. Very soon, nonprofits across the country will be drafting appeal letters, meeting with donors, or hosting a special event. We will turn to our donors and funders to support our causes and human services to address societal and environmental issues, as well as systemic barriers facing people all throughout the world. While this practice of fundraising to the philanthropic sector has gone on for decades, it has also contributed to the cycle of power imbalance and division in this country. This makes us ask the question:
What does philanthropy mean?
phi·lan·thro·py (noun)
the desire to promote the welfare of others, expressed especially by the generous donation of money to good causes.
This dictionary definition is somewhat narrow and fairly subjective. What constitutes a "generous" donation? Who gets to decide what a "good" cause is or isn't? Is it the person making the donation, the organization receiving it, or is there some universally accepted standard?
The word "philanthropy" originates from the Greek word philanthropos, which means "man-loving." The flagrant gender exclusion in the root of the word is a reflection of just how deeply embedded biases and privilege are in the philanthropic landscape and the collective mindset. It's also reflected in the fact that 99% of foundation trustees are white, 66% are men, and 66% are over age 60 (Association of Charitable Foundations). As a society, we have accepted this model, both consciously and subconsciously.
Close your eyes and paint a picture in your mind of a "philanthropist." Does your mind default to the archetypal image of a wealthy, successful, white person with more money than God, who uses their abundance to enrich the less fortunate? That image is not false – the Carnegies, Fords, Mackenzie Scotts, and Bill Gates of the world have always existed and always will – but real philanthropy is far more inclusive.
At Cause Effective, we believe that the nonprofit sector must look at philanthropy through a wider lens.
Philanthropy is not the purview of the wealthy; it's for all of us. People from all walks of life engage in it and benefit from it every day, whether directly or indirectly, and they always have. The Native Americans extended food, shelter, and education (teaching farming and survival tactics) to the European settlers who first came to the Americas, and they did it for no reason other than for love of their fellow humans. Enslaved Africans, abolitionists, and freed women and men, many who had little or next to nothing, developed a powerful network of funding, safe houses, and advocacy. And during the Jim Crow era, a "lowly" washerwoman named Sarah Breedlove pulled herself up from the proverbial bootstraps and gave us a model of philanthropy that can lead us into the future.
Madam C. J. Walker is widely known as the country's first female self-made millionaire. She was also an engaged and committed philanthropist whose strategy extended far beyond "generous" donations to "good" causes. Her philanthropy was proportional to the growth of her hair care enterprise. She didn't wait until she had reached a point of abundance to start giving back, she gave according to what she had.
Her philanthropy was Inclusive because she engaged her peers – other Black women, who at the time were on the bottom rung of the social ladder – as Change Agents, even in the face of racism and sexism that insisted that they were worth less than 3/5 of a white man. Expansive, because her philanthropy was about more than giving money. She incorporated allyship, partnership, and entrepreneurship into her efforts to change things for the better in the Black community. Her philanthropy was perhaps the first of its kind that promoted thrivability. It went beyond simply doling out handouts to those who needed them. She empowered others, gave them opportunities to become self-sufficient, and mobilized them locally, regionally, and nationally, establishing a collective voice that promoted wellness, cooperative economics, and self-determination for Black women and men across the country.
During this Black Philanthropy Month and always, it is important to remember Madam C. J. Walker's legacy and make a commitment to adapting her paradigm of giving for the future.
What this means for fundraising professionals is that we need to take this more holistic lens into our donor cultivation and engagement strategies. Yes, there are "big fish" that we have to "reel in," and thanks to the wealth gap, those fish often fit the archetype of the wealthy white philanthropist. But not always. And we can't forget about the other 90% of donors across the racial and ethnic spectrum who also give proportionately, and give far more than just dollars. The statistics show that as a percentage of wealth, Blacks, Latinx, and others are 2-5 times more generous than Whites (Urban Institute).
We also need to remember that philanthropy is about far more than money. Love of humanity is expressed in many ways – through empathy, kindness, advocacy, ambassadorship, allyship, volunteerism, and in-kind support, among others. If we are ever going to significantly change the world for the better, we have to embrace these broader principles and balance our desire for the big gift with the need to engage our entire stakeholder community in ways that not only matter to them but also make a difference in addressing the organization's mission.
If an orphaned, Black, penniless, widowed, single mother, and daughter of slaves can emerge from the Jim Crow south and become an impactful philanthropist, then nothing can stop us from doing our part. Madam C. J. Walker showed us that no matter our station in life, we are all philanthropists, and we all have the power to change the world for the better.
Photo at top: Madam C.J. Walker (second from left) stands next to fundraiser and educator Booker T. Washington (holding hat in hand) at the dedication of the Senate Avenue YMCA in Indianapolis. Photo courtesy of the Indiana Historical Society.