Panel: Communications and the Culture of Fundraising Equity
When: Monday, November 9th 2020 from 5:00-6:30
Where: Zoom
Advancing racial justice reform can no longer wait.  Nonprofit leaders are amplifying their voices around the role the philanthropic sector plays in reinforcing inequitable structures that contribute to the racial and wealth divide in the United States.
Join Thought Leader, Media Maker & Speaker Tiq Milan, Executive Director of Oliver Scholars, Dr. Danielle R. Moss, Chief Advancement Officer at The Opportunity Network, Kierstyn Thayer and Senior Associate at Cause Effective, Sonya Shields on Monday, November 9th at 5:00 PM. This dynamic group of thinkers and speakers will have real talk about the tensions within fundraising around money, power and race. Participate in an honest dialogue that will offer solutions for nonprofit professionals to incorporate a necessary equity lens into their communication and fundraising practices.
Don't miss this conversation that offers strategies to help nonprofit professionals  advance issues of equity across the sector.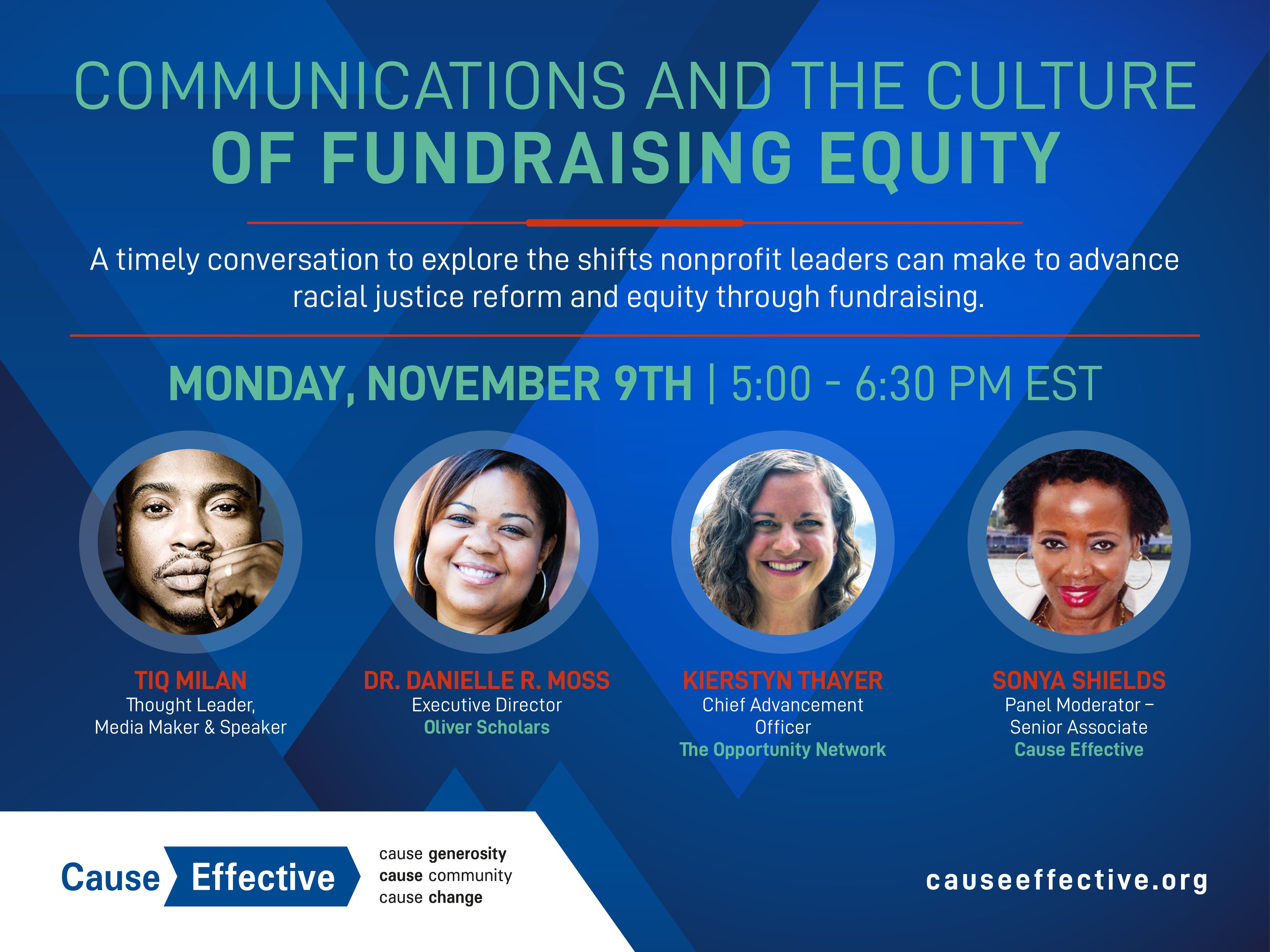 ---

"Cause Effective workshops are always so refreshing and productive. I look forward to implementing the strategies and insights shared. Thanks for including us!"

– Michelle Velez, Development Manager, New Yorkers For Parks