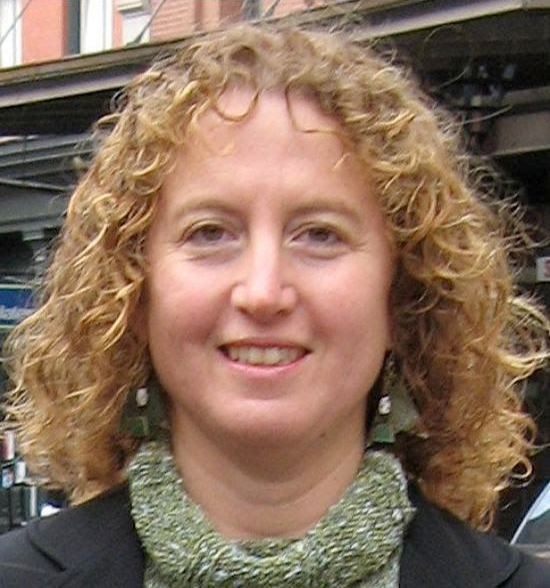 In 2017, as part of a DEI discovery process for Cause Effective, our clients asked us to support them by addressing how structural racism plays out in fundraising.  
As a white executive director of an organization whose service has been deeply rooted in communities of color for almost 40 years, I heard their request. I resolved to embrace how Cause Effective in general, and myself in particular, could play an essential role in creating change. But I was also aware that I did not, in fact, have a clear grasp on what was needed to truly provide support to fundraisers of color. 
As I committed Cause Effective to following a path of discovery towards the realignment of our work, I embarked on a personal anti-racist learning journey through trainings, readings, and support group dialogue. These two pathways often converged, as my growing absorption of what I'd had a decades-long luxury of choosing not to see – the racial biases that had shaped the experience of my peers of color throughout their careers – came into full view. 
Because one of my leadership values is listening – to my employees, clients, colleagues – I asked a funder to partner with us to support a process of discovery with development professionals of color throughout the sector. I will forever be grateful to Patricia Swann of The New York Community Trust who agreed to stake us to a survey of development professionals of color across the country who were confronting various manifestations of racism and biases experienced within the fundraising profession. The result was a first-of-its-kind report from Cause Effective named Money, Power and Race: The Lived Experiences of Fundraisers of Color. 
The findings from our research study provided me with more context, and over time I became increasingly more comfortable naming issues in cross-racial dialogue – a watershed moment for me as a long-time progressive leader who had consistently shied away from conflict. We soon began developing programming to support fundraising professionals of color – specifically, mid-career development directors who are facing wrenching decisions about staying or fleeing the sector. The Cause Effective Fellows Program: Advancing Leaders of Color in Fundraising debuted in December 2019 with 15 participants. 
Just as this inaugural program was drawing to a close, George Floyd was murdered on-camera by police officer Derek Chauvin. Like everyone else in the sector, we were horrified, but not shocked. I watched as my friends, family and white colleagues started to invest with intention around their respective anti-racist journeys. During that inflection point, I led Cause Effective to double down on our excavation of how the fundraising profession contributes to the perpetuation of white supremacy, upheld by the dynamics of money, power and race which are deeply embedded in the philanthropic process.  
As word of the Cause Effective Fellows Program spread, we began fielding requests from executive directors, who called saying: "I am my organization's chief development officer – can I enroll?" The result was Focus on Fundraising: Building Power for Executive Leaders of Color, which debuted in early 2021 with nine executive directors of color who were inexperienced in fundraising and eager to build their acumen. A few months later, we launched Cause Effective Next Generation: Fundraising Activation for Rising Leaders of Color, for eighteen senior managers of color whose jobs are fundraising-adjacent. 
We've spent the summer reflecting on what we've learned, and reshaping the program elements to sharpen our impact over the coming year. And now that we have an alumni roster, we're adding a "near-peer" element for current enrollees, and follow-on components to continue our relationship with these talented leaders. 
Have I ever questioned whether I was the right person, as a white woman, to lead Cause Effective in this quest? Absolutely – and yet I came to conclude that as a white person, I had a moral responsibility to move Cause Effective in this direction, and not to leave this work solely to leaders of color. Over the past several years I have presided over a transition in Cause Effective's core staff to entirely women of color except for myself, while building relationships with leading professionals of color in the sector who are integral to the growth of Preparing the Next Generation participants, both personally and professionally. And when I am ready to leave Cause Effective, I would hope that the Cause Effective Board would seriously prioritize selecting a leader of color to take this organization to the next level. 
In the meantime, it is an honor to be part of building a solid infrastructure with a stellar team that can offer this innovative and urgently-needed programming. I am grateful to have the opportunity to contribute to the realization of our racial equity work, and learn anew each week what being a proactive ally can truly mean in my own personal growth. It feels fitting that my journey – from a childhood following the social justice movements of the '60s and '70s, to a leader in the 21st century – has brought me, and Cause Effective, to this new iteration of service. 
All of us on the Cause Effective team are thrilled to be realizing our life's purpose to further racial equity and help nonprofit visionaries create a new universe, one cause at a time. We are aware that we could not do this without you – our colleagues, partners, clients, donors and friends. We thank you for standing with us through this journey.

 
Judy Levine
Executive Director, Cause Effective