Sonya Shields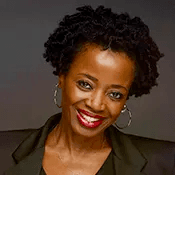 Sonya Shields has over 25 years of nonprofit executive experience with local, national, and international organizations in the social justice and human rights space. 
Sonya has deep experience in development, marketing and communications, along with program and organizational development. She has raised millions of dollars to help strengthen mission-driven organizations – taking organizations to another level of visibility and engagement to diversify their funding base. She has served as the Director of Development for the National LGBTQ Task Force, NYC Anti-Violence Project, Astraea Foundation and Keep a Child Alive.  She held the position of Chief Officer for External Relations at Brooklyn Community Services and Chief Operating Officer at Getting Out Staying Out.
Sonya has worked as a consultant with over two dozen nonprofits including: Rainbow Railroad, Children of Promise, NYC, Partners in Dignity and Human Rights, Interfaith Center for Corporate Responsibility, National Harm Reduction Coalition, Washington, DC Tennis and Education Foundation to name a few.
Sonya is a sought-after speaker, coach, and trainer.  She has conducted fundraising, communications, marketing and board governance trainings for dozens of nonprofit organizations, foundations and for institutions like Columbia University Business School, Nonprofit Quarterly, Fairfield County Community Foundation, Association of Fundraising Professionals Fundraising Day New York Conference, the Association of Black Foundation Executives and many more.
Sonya is on the Board of Directors of the Association for Fundraising Professionals-New York, the American LGBTQ Museum and Committee Member for the Nonprofit New York Excellence Awards. Sonya received a B.A. in Public Relations from Howard University in Washington, DC and lives in Brooklyn, New York.